Finding the best gift for her – whether she's your sister, ex-girlfriend or best friend – can be even more difficult during holidays when she's just getting used to the idea of being single again. She might feel alone, sad, or even depressed. On the other hand, she could be as jovial as ever. Here are just some holiday gift ideas for girlfriends, a divorced woman or the newly single woman in your life who's recently divorced, single or otherwise "independent" during the holiday season.
1. Women's Toolbox Kit: As a new divorcee, your loved one will more than likely find herself in impromptu situations where her home improvement skills will be put to the test. Luckily enough, several manufacturers offer fantastic toolkits especially designed for women. Check out K-Tools' Lavender Premium-Grade Home Project Tool Set with Zip Case
, Apollo's Precision Tools 39-piece Pink General Tool Set
, or Think Pink's Fully Loaded Tote Bag
.
2. Women's Fragrance: Women's fragrances might seem a little cliché and run-of-the-mill, but you can almost never go wrong with giving your favorite woman some love with a great fragrance. The key is to purchase a fragrance within the same scent category she usually prefers, or taking a small, inconspicuous peek at which fragrances she uses most heavily in her beauty stash. If you're totally lost, snag something fresh and sensual like Giorgio Armani Acqua di Gioia
. Now, if you want to impress her with an exclusive splurge, try something lavish like Clive Christian No. 1 Pure Perfume. It's rich, sensuous Oriental scent is a cult favorite for the socialite.
3. Luxury Bath & Body Care: Help her bring sexy back with some ultra-lush bath & body items that smooth, soften and moisturize her skin to gilded perfection. Karma Bath Melt by LUSH
has a sensuous patchouli, lemongrass and orange fragrance that melts into the skin. L'Amande Italian Luxury Moisturizing Cream
is a great treat for the entire body. For the more down-to-earth divas, Bliss Naked Body Butter drenches skin in moisture, and every woman benefits with a Clarisonic Skin Care System – it's guaranteed to improve almost anyone's skin!
4. Chocolate: Chocolate is the perfect gift for most women. Dark, smooth and silky, it melts easily and has a sensual mouthfeel that sometimes is better than sex. Give her a gourmet box of premier chocolate suited to her tastes that's as sweet, bold and euphoric as she is – even if she can't see it for herself at the moment. Here are some great chocolate gifts under $30 that are sure to suit her tastes without breaking your budget.

5. HealthyToes Toe Stretchers
relax and de-stress hard-working toes after a long day. These can be a great treat for a newly-single mom who needs just 5-15 minutes to chill after a long day. HealthyToes are composed of a special gel material that is fitted into the spaces between toes. These cute pedi-gifts work to exercise and condition feet, and with daily use the user may notice an improvement in the shape and strength of their feet.
6. NARS Orgasm. Orgasm is an award-winning, versatile shade that flatters all skin tones. A perfect pinky-peach flush that subtly highlights with accents of golden shimmer, Orgasm is a shade that is infinitely pleasing and universally flattering. No wonder it's a makeup artist and beauty editor favorite. Whether used as lipstick, lip gloss, highlighter, or in any other fashion, it's a must-have for any woman who wants to put a little oomph in her appearance or add rosiness to her cheeks.
7. Luxurious Bedding. Just because she's sleeping alone doesn't mean she can't sleep in top-of-the-line luxury. Anna's Linens always has endless variety in terms of bedding and quilts, like this Josephine Quilt. This finely stitched coverlet adds simple sophistication to her bedroom. The center of Josephine is stitched in a diamond matelasse pattern and the borders feature a floral and compass rose motif. The intricate quilting provides a rich surface texture. The perfect accent to her bedding style.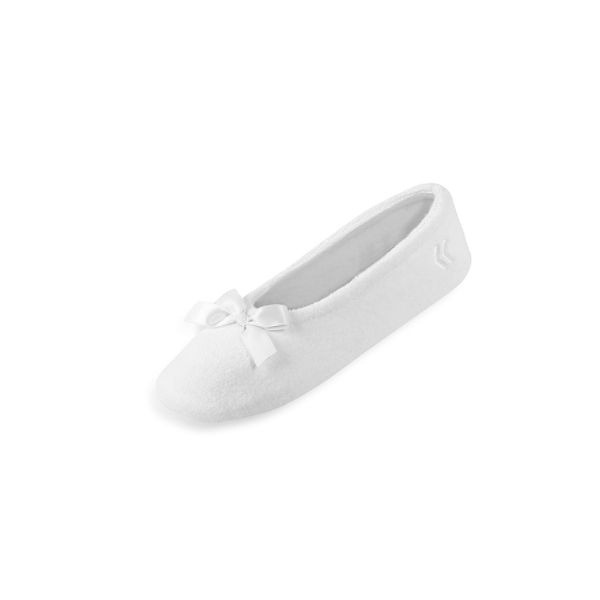 8. Slippers. Soft, comfortable slippers don't have to cost an arm and a leg in order to serve their purpose. They just have to be warm, cozy and cute – oh, and of course, comfortable. A classic favorite is the femme, yet convenient ballerina slipper style. Her toes will feel toasty and warm throughout the cooler season and may be lightweight and airy enough for her to wear the whole year.
9. Adult Toy Chest. It's quite likely that, as a single gal or divorcée, she's in dire need of some stimulation. How she gets it is neither your concern or your business – unless you're that daring. However, you can help her out just a little bit with this cute adult toy chest that's especially designed to keep her private toys discreetly secured without embarrassment.
10.
Love Potion. This is not the time to mourn the passing of old loves and ex-hubbies! Get her this dazzling love potion and help her boost confidence and cheer as she attracts her next love with great expectations. Super Primal for Her (Not to be confused with Primal Instinct) This extraordinary, unscented fluid contains highly concentrated human sex pheromones. Use it alone or add it to your own cologne. The response you get from those in your life will be beyond imagination. Nothing can stop the Primal concentrate from penetrating his senses, and he will never suspect it. The Primal concentrate power will linger potently until you wash it off.
11. Snuggies. Okay, we aren't too crazy about the silly "raise the roof" snuggie commercials, but you have to admit the "blanket meets robe" concept is kind of cool – and well, useful. Keep her warm in this cool and cute Elmo Snuggie from Spencer's or browse the rest of the store to see what other varieties they have – which also include Wonder Woman and Tinkerbell.

12. Home Decor Piece. No more compromising on style to please him! An interesting piece of home decor, such as this EnviraScape Shimmering Towers Illuminated Relaxation Fountain, is a great way to celebrate her new solo status. This soothing piece of decor is not only for show; it is a relaxation device that soothes with a soft candlelit effect that supported with the equally tranquil sounds of running water. It's like escaping to a private oasis once it's set up in the home.